A Project That I Am So Excited to Announce! A New Face for Bella Umbrella and Their Vintage Rentals!
I just birthed a baby ... a beautiful baby that was a 8 month long labor of pure love: my website design for the vintage rental side of Bella Umbrella. There was so much that went into this project ... a photo shoot, rephotographing 800 umbrellas, finding images from all over that showcased the Bella Umbrella line, rejiggering the entire business plan of Bella Umbrella, launching an active Instagram account, and of course: the website design itself. This project was not a 'wink and smile' project ... it was a long, intensive, and involved project: and every minute of it was pure joy.
I have loved Jodell and her company Bella Umbrella since it launched ... when I was a wedding coordinator in Seattle I wanted ALL my brides to rent these umbrellas ... when I was the editor of Style Unveiled I wanted to feature every shoot that included Bella Umbrella ... and now, and I'm almost crying as I type this, I have been hired to design for Bella Umbrella. Somebody pinch me! Quick!
Below are screenshots of their old rental website: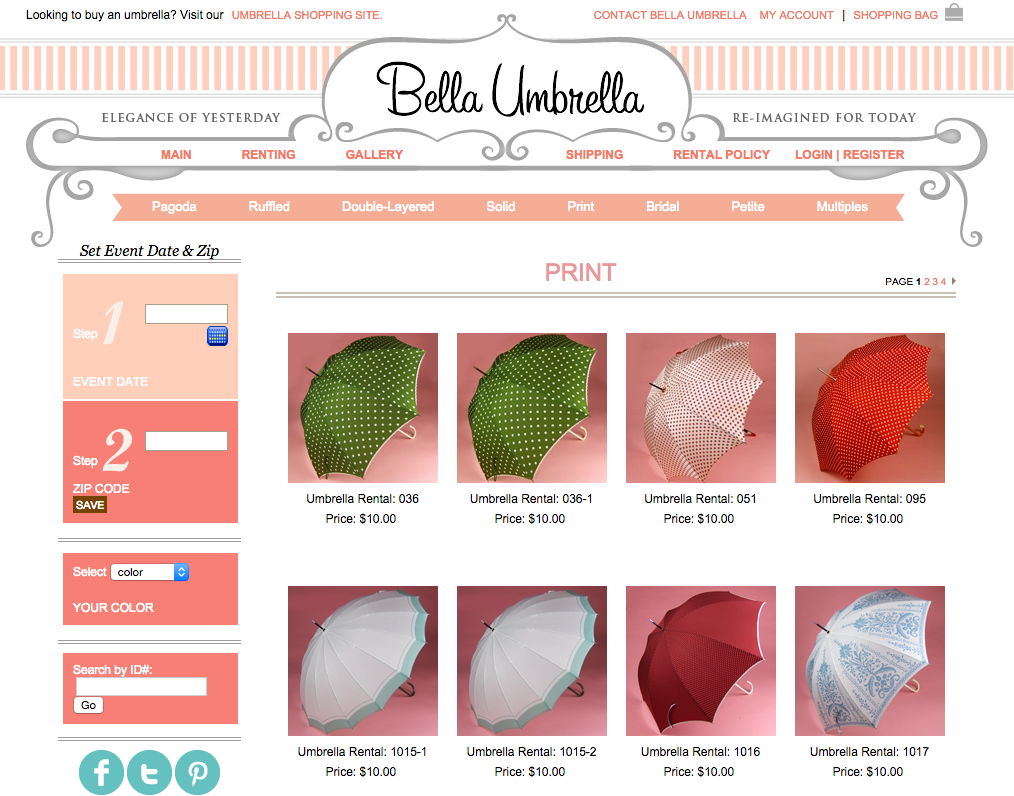 I designed a website for Bella Umbrella and their vintage rentals that draws a visitor in right away ... they fall in love. They want to see more. They WANT to rent these fantastic umbrellas. I am so proud of what has been accomplished and I am so excited to see how this affects the business side of things for Jodell and her group of Bella Umbrella Stylists!!
And it just has to be said that my own daughter, Hadley, graces the pages of this new website ... here are a few of those photos taken by Alante Photography :)