My Personal Experience with Bittersweet Designs and Their Eucalyptus Squarespace Template
Something I feel is important for EVERY business owner is to educate themselves on their market ... try things out and get to know your neighbors! This is important to grow and to learn ... and I did it last night!!!
Have you heard of the incredible company Bittersweet Designs?? They are a company who provides photographers with unique marketing materials and Photoshop templates so they can expand their business brand and grow their business in a stylish way. I want pretty much every single one of their products and I'm not even a photographer!! Yesterday they announced the release of the newest Squarespace template they designed and I was immediately intrigued!!
When I design on Squarespace I am using blank pages and pulling from inspiration that my client LOVES ... but I had always wanted to play around with an 'already designed template' that pulled at my heart strings ... and the Eucalyptus Squarespace Template designed by Bittersweet did just that to me ... it's sooooo pretty!!! Look and see: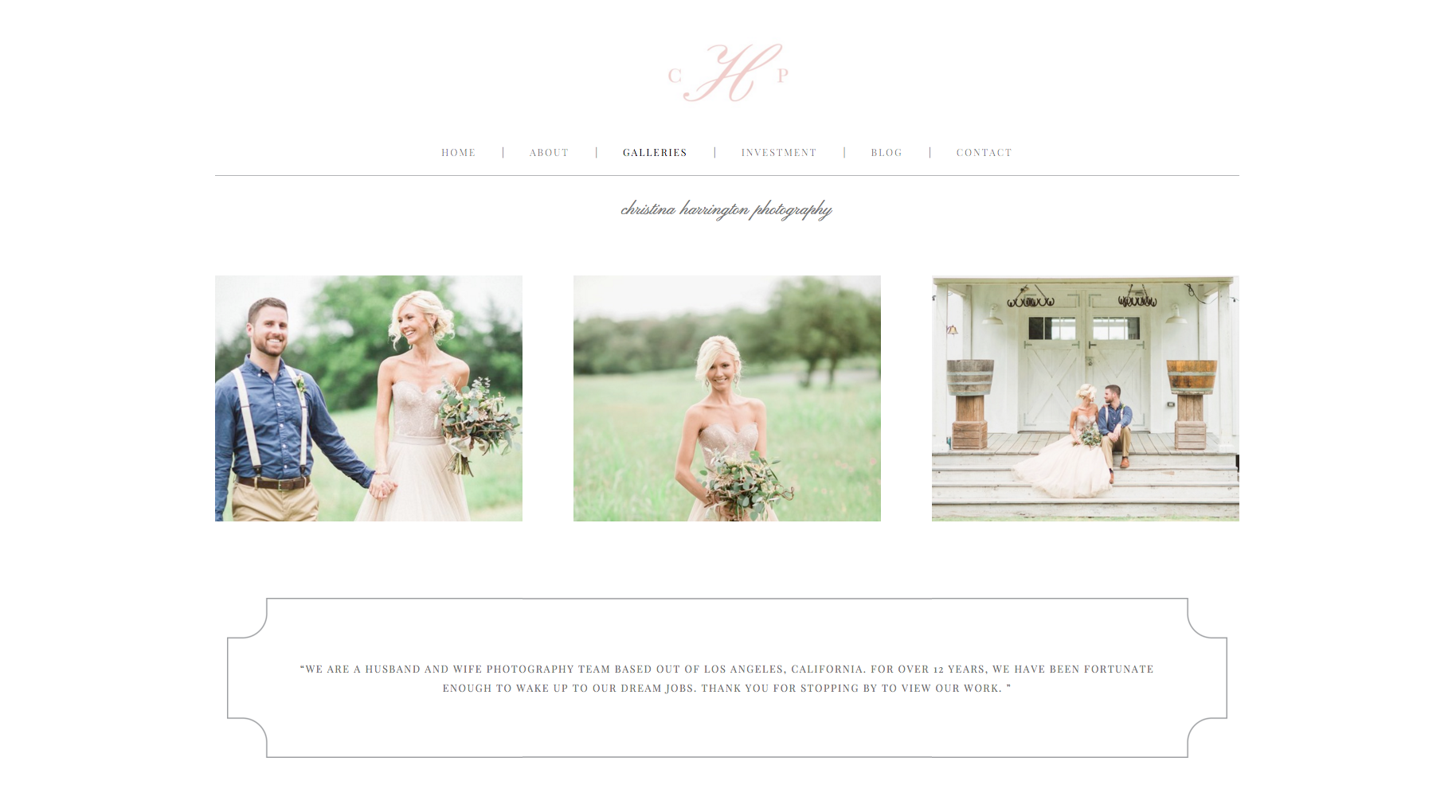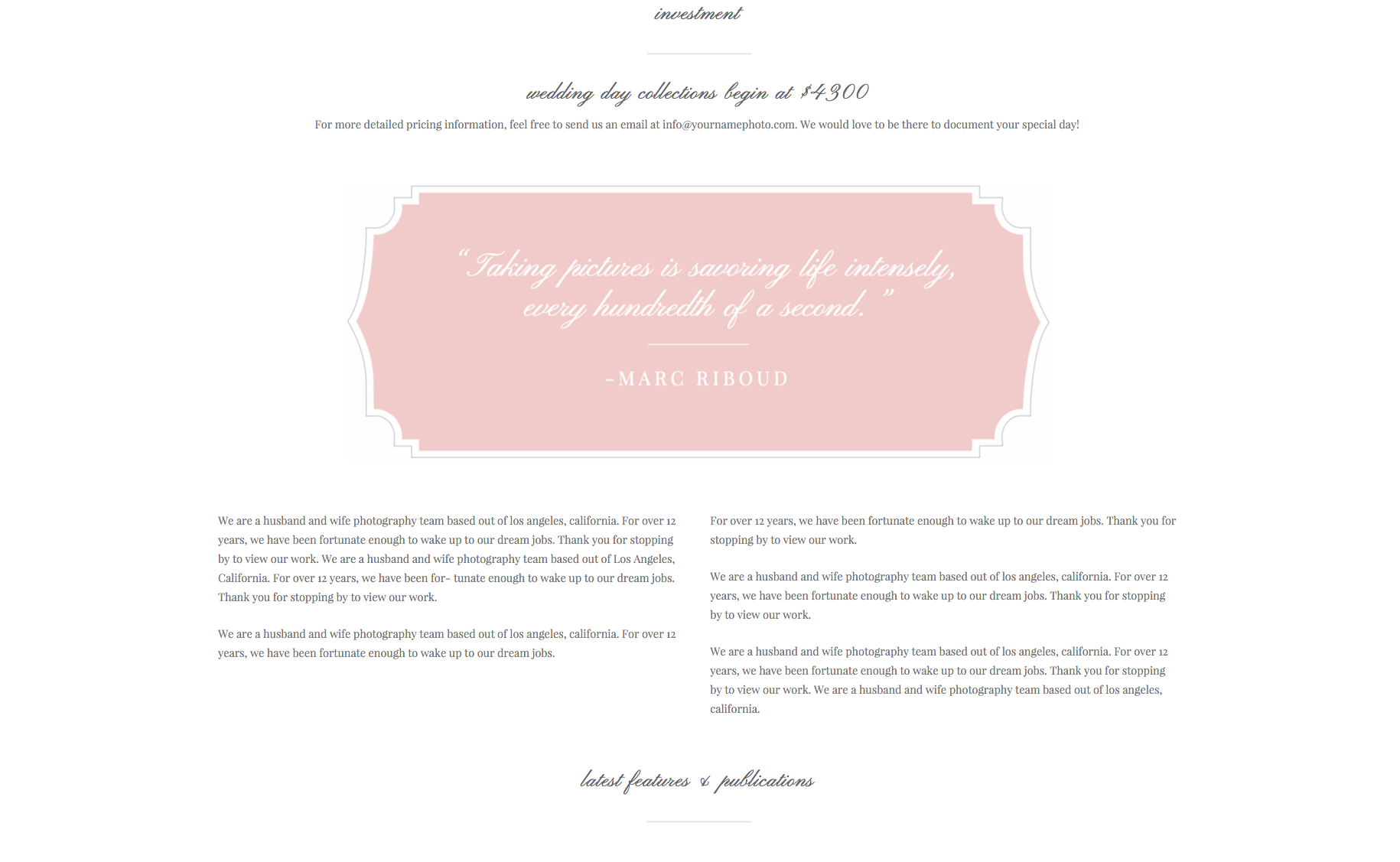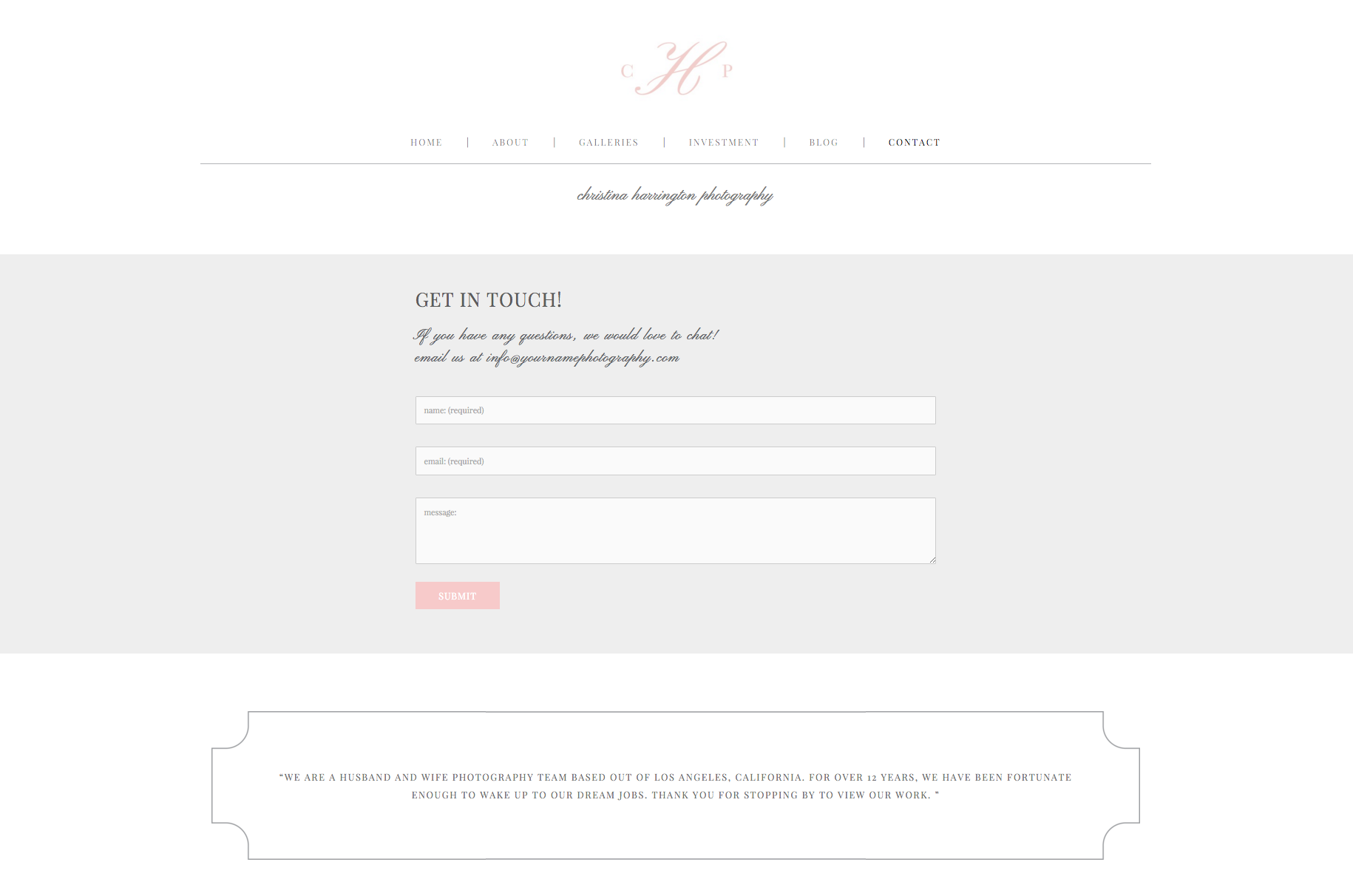 I went to their website (I actually found them on Instagram first and from there found their website) and the first thing I noticed about the template was how affordable it was! This is such an awesome option for a photographer who wants a gorgeous website but can't afford to hire a designer ... or who wants a beautiful site immediately and doesn't want to wait on a web designer's calendar.
I plugged in my information to purchase the website and the files were immediately available to download ... I didn't have to wait on an email. As someone who has ZERO patience and doesn't want to wait on something this was a great thing to get from a company who I just gave money to. Yay!!!
When I opened the files I was pleasantly surprised to see how organized it was! I am someone who understands Photoshop - but I felt that the way the files were organized would be just as easy for a newbie to grasp. The files came with links and directions and I was easily able to navigate to the directions and find what I needed to get started. So far, so good!
When it came to the Squarespace part I skipped a lot of the directions because I know Squarespace really well ... but I thought that the way they described each part was clear and easy ... there were only a few things that I may have needed to Google to get a bit more clarification on ... all in all: it made a lot of sense to me.
I love how the website that I started creating using their template looks on both an iPad and an iPhone:
I loved my experience and I love how designers are starting to realize how kick ass Squarespace is ... I feel like there are so many Wordpress templates being designed and not enough for SS!! I'm sure that every company who designs these templates for SS is different in their approach and the way they organize the information - but my experience with Bittersweet Designs was AWESOME and I'd do it again in a heartbeat!! Be sure to follow Bittersweet Designs on Instagram to keep up with all their announcements!
XO~ Heather