Gerilyn Gianna Website Complete
I was SUPER excited about the website redesign project for Palm Beach wedding and event design company Gerilyn Gianna. Sleek, sexy, couture, sophisticated, chic, and stylish were all the words I focused on when running Style Unveiled, so I was definitely in my JAM zone!! I knew they loved an all black website, but my job was to convince them to incorporate pages that still brought in black elements while making it easier on the eye for text portions of the site and making those white. Below are screen shots of the original website Gerilyn Gianna had: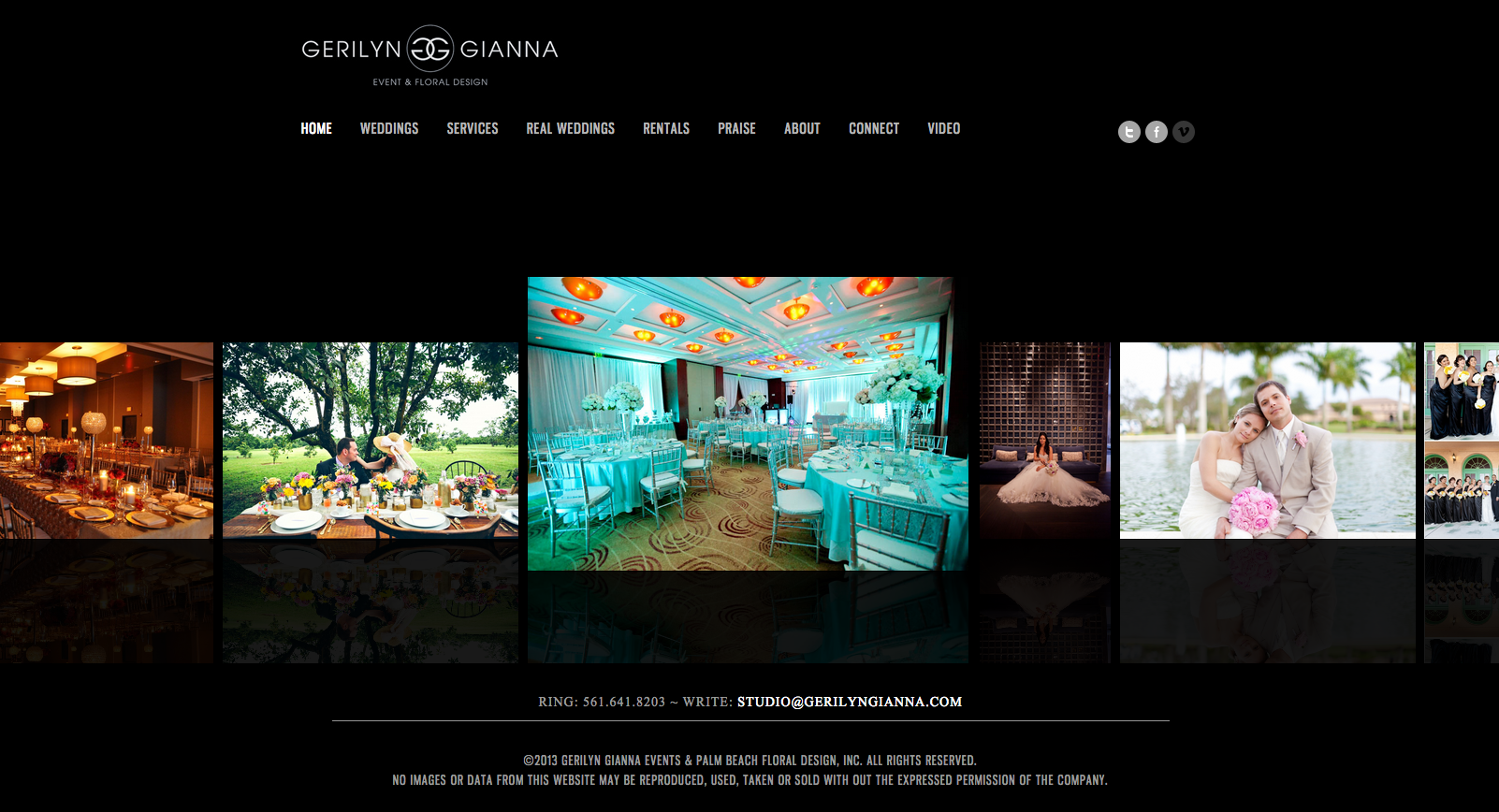 ... and my redesign screen shots below!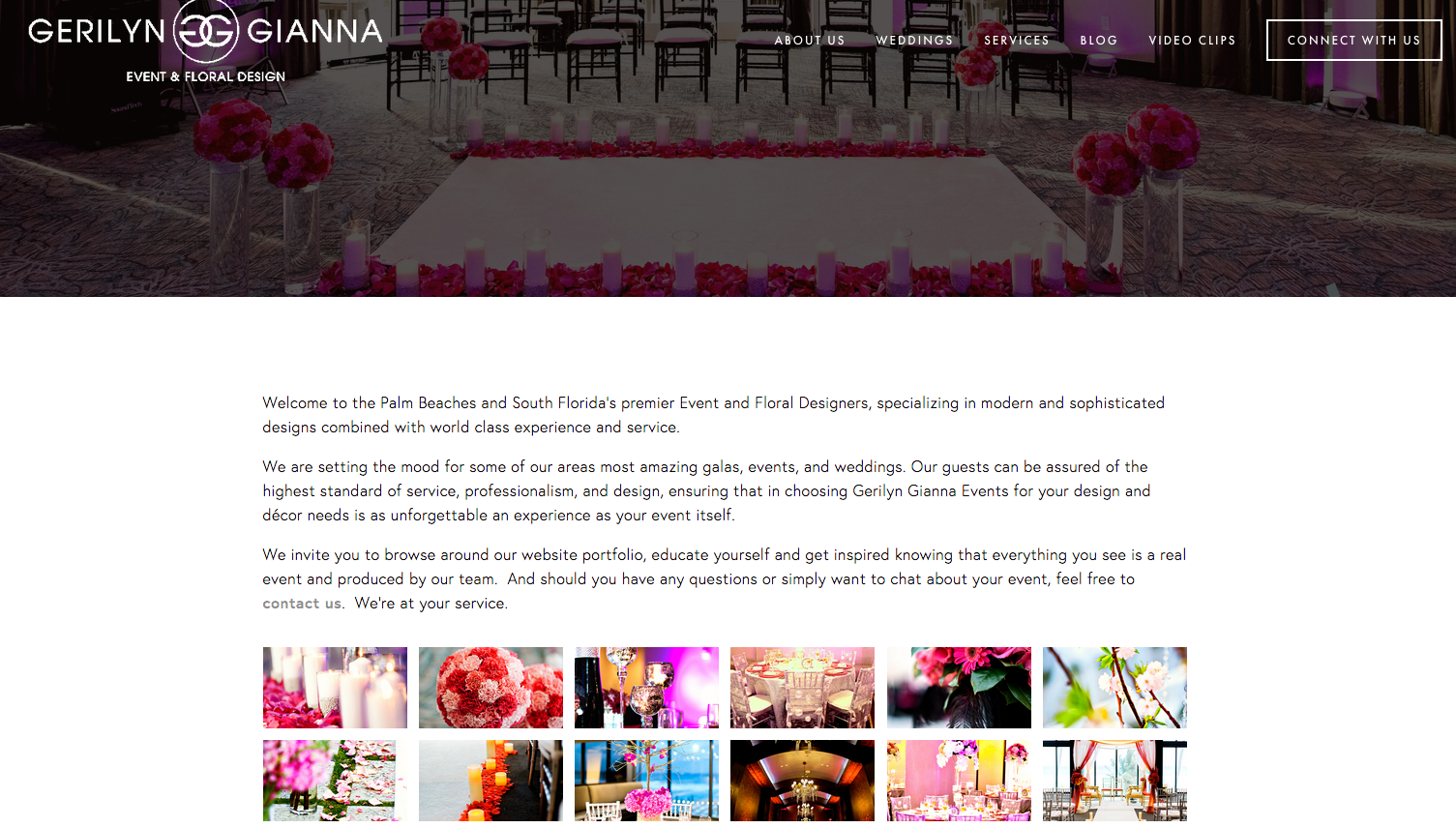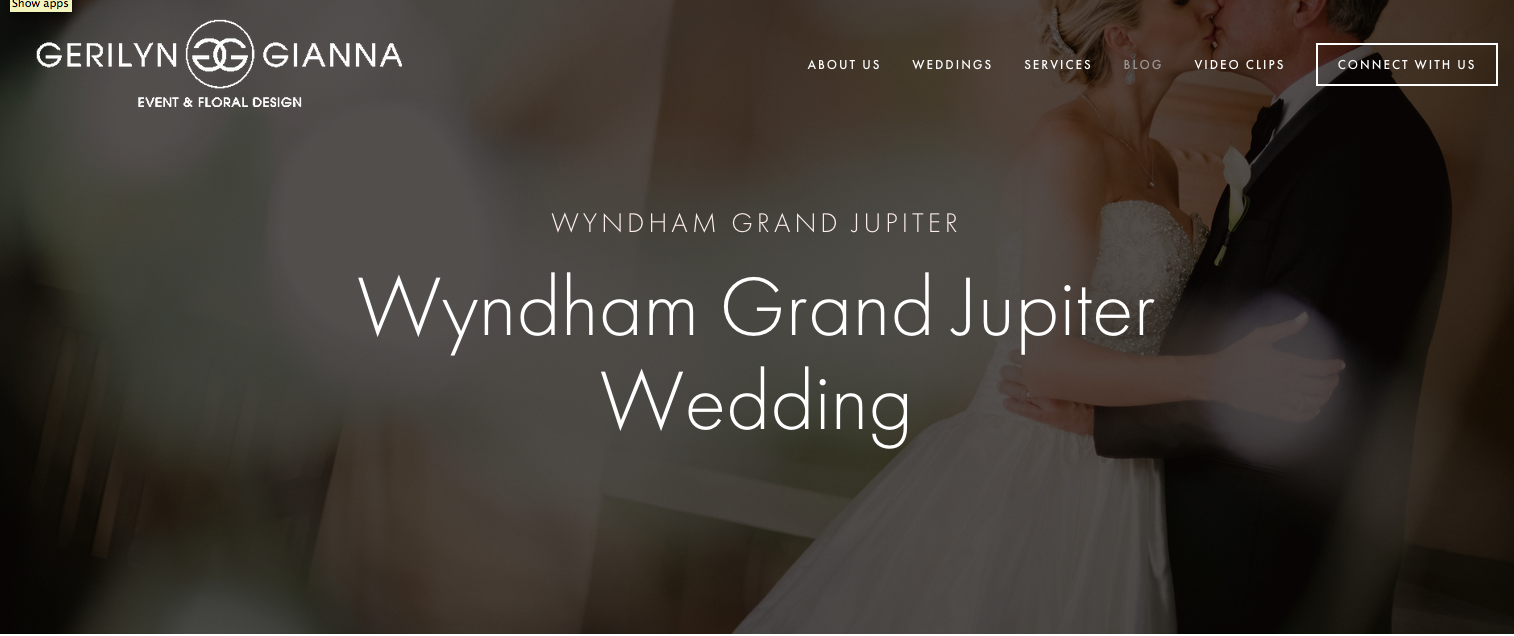 I wanted their work to SHINE and be the real focus on this website ... the text is limited, but still Google friendly so their search engine optimization won't get a bad mark ... we filled the blog with images and tags that are really good for their search focus online and made sure to keep the urls very Google friendly.
My absolutely favorite part of their new site are the image headings I added. Each image heading is different and has an overlay of a darker shade to really create a sexy and sultry mood ... the exact target market my client is trying to reach. I believe this site is a major upgrade from what they had before and I am extremely happy with how it turned out :) I've already heard from my clients that they've received a client inquiry via their new site and received compliments on how the site looks and behaves ... best news ever!!
If you have an all black website, my best advice is to change that ... all black websites may have certain appealing pieces, but in most cases readers don't enjoy sifting through white text on a black background ... you can still take the look and feel of a sexy all black website and change certain aspects to make it user friendly :) Contact me if you have questions about how to do this!
XO~ Heather