Lisa Stoner Events Website Launch Party!!
When Lisa Stoner reached out to me I was beyond myself with excitement ... Not only is she AMAZING at what she does, but more than that: she is a strong soul, a kind person, and is fun to 'be around' << and I haven't actually been around her, but her energy comes through in her emails and each time we communicated about her website it was like a breath of fresh air.
Lisa had a Wix website when she came to me and it was time for me to do what I do best: REMOVE what is hurting a business from the internet and replace it with a website that is BUILT FOR SUCCESS!!
Below are screenshots of the website Lisa Stoner Events had BEFORE working with me: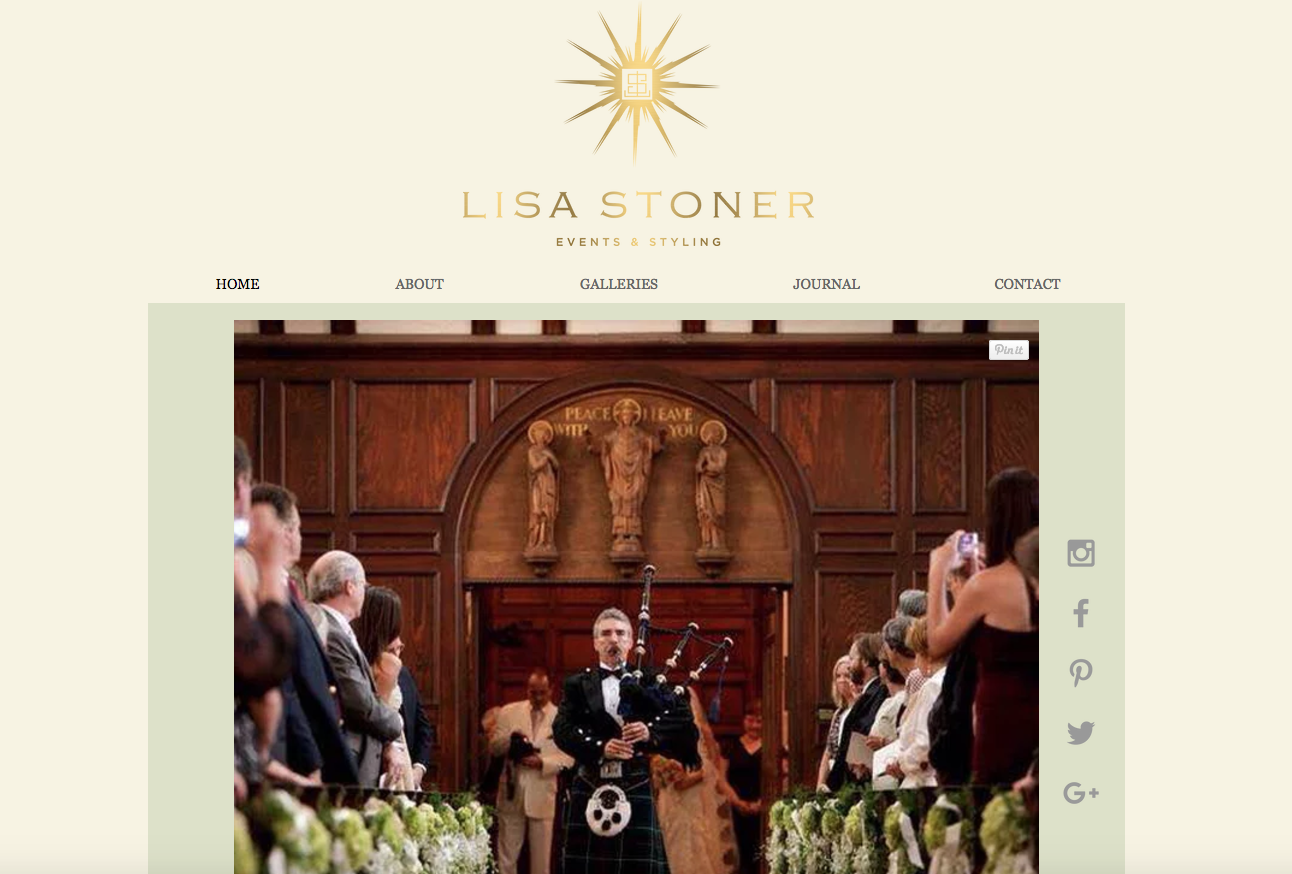 For the homepage Lisa wanted something soft and romantic while at the same time getting her point across and creating interest ... I know we achieved that ... take a look at the homepage I designed for her below:
I took an element that was designed for her branding and utilized it in her portfolio ... I love how it weaves together a beautiful look and feel but doesn't create chaos ... the gold framing adds a touch of elegance and supports the message that Lisa Stoner Events wants her brand to portray:
All in all I believe that this is and will continue to be a success story for my client. I'm excited to check back with her in a few months to see how her analytics are behaving and what the new website has done to elevate her business.
View the live and launched website here: https://www.lisastonerevents.com/
XO~ Heather