Rebrand and Website Redesign Launch Party for Simply Elegant Events in Tucson!
Rebranding and completely changing the 'style' of a company's online face is one of my favorite things to do ... and I had the best time working with Kim of Simply Elegant Events, a Tucson wedding and event planning company.
This project took many different turns ... I started one direction and then at the last minute completely flipped it all around. I didn't even tell Kim this, but there was a point in the designing process where I truly hated what I had created for her ... I had to sit for a few days and marinate in my thoughts for her brand and her new site ... I think Kim probably thought that I had put her project on the back burner, but I couldn't put something out there for her that I didn't 100% stand behind ... so I had to stop, think about it again, and redesign ... and the outcome WORKED!! Kim loved it, I loved it ... and if I love it and my client loves it: we win.
Here are screen grabs of Kim's original website and brand:
Here are screen grabs of the new website I just launched for Kim: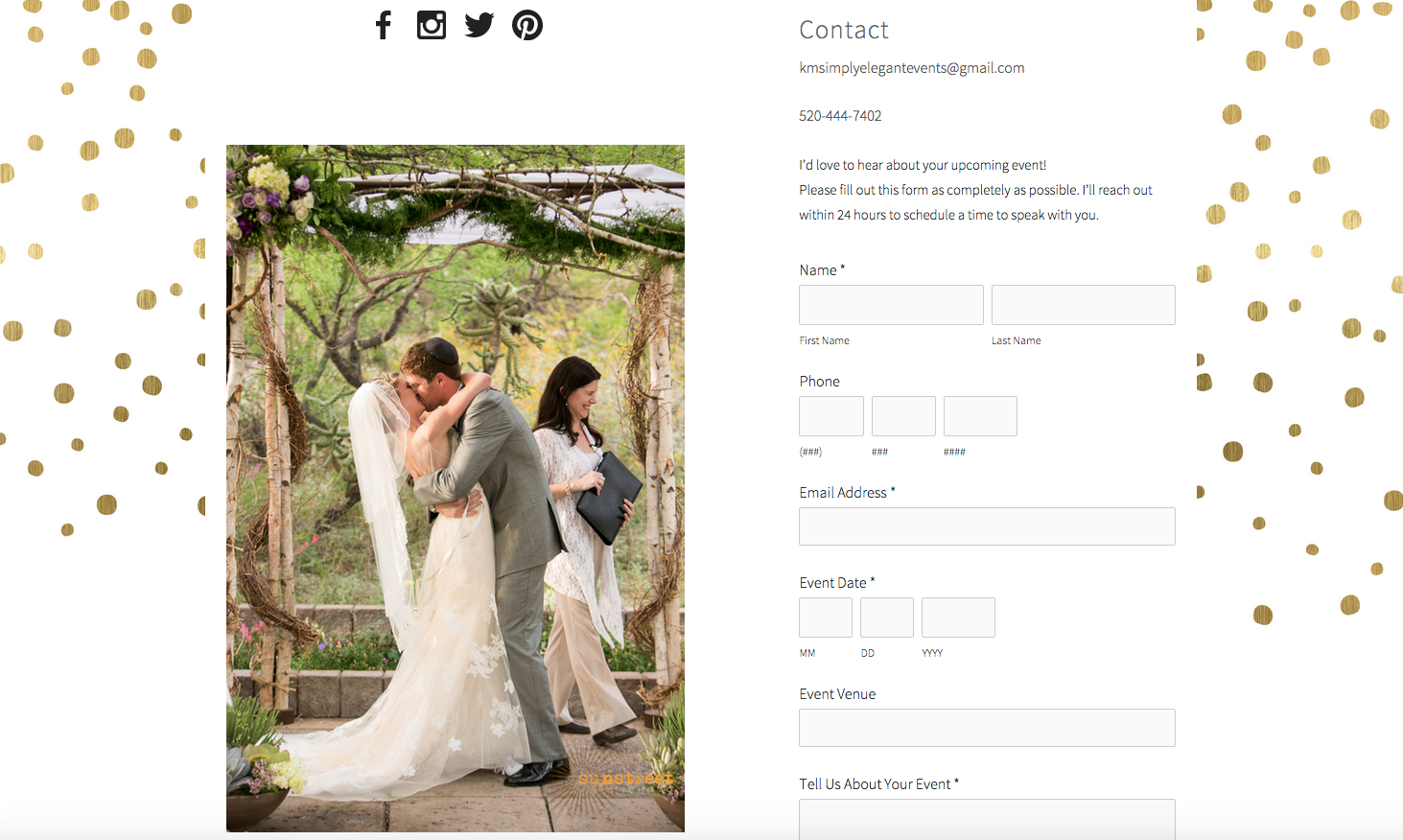 I am so in love with how clean it is ... I feel that her old website had a dated color theme and the holly made it feel very Christmas-y ... I wanted brides of any season to go to this website and feel like celebrating! ... to feel like anything was possible for their event or wedding ... the clean white background and the simplicity (yet, elegance) of the gold foil make it feel fun, yet sophisticated ... I know I'd stay around if I clicked into this website!
Congrats, Kim!!! I love your new look!
Here is the link to view Simply Elegant Events.
XO~ Heather